Presentation of the Leonardo suitcase / counter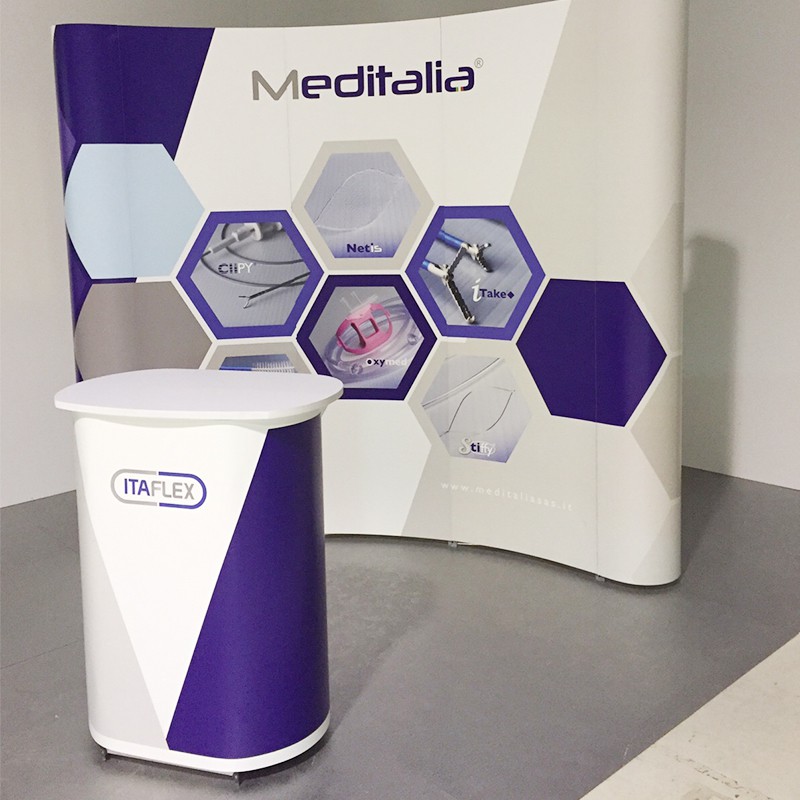 The suitcase counter: what for? 
Ce comptoir valise est pensé pour plusieurs usages.
This suitcase counter is designed for several uses.
If you're exhibiting at an event, you can easily receive your prospects.
If you've booked a stand at a trade fair or exhibition, you can use this suitcase counter to make a powerful announcement without installation problems.
If you want to advertise at the point of sale, you'll love the practicality of this suitcase counter!
The suitcase counter: simplicity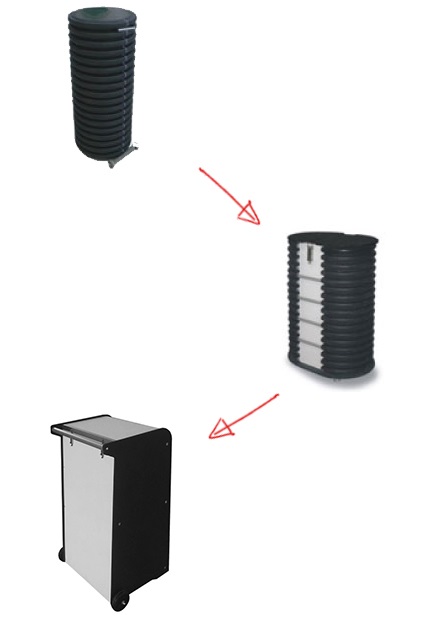 This suitcase counter has been the subject of several studies and several versions to arrive at the product we are offering you today. As one of the most popular products for its practicality and ease of use, we have always designed this counter to be quick and easy to assemble without tools. All you need is 30 seconds to assemble/dismantle this suitcase counter.
The suitcase counter: quality
Over the years that we've been marketing this suitcase counter, we've significantly improved its quality. In fact, the main qualities of this product are that it can be moved easily and advertised anywhere in just a few minutes. This suitcase counter is therefore often handled, assembled, dismantled and moved... So quality is of paramount importance when you invest in a suitcase counter, and we've understood that!
The size of the wheels makes it easy to transport in all circumstances, its reinforced structure and wooden top ensure optimum sturdiness and its customised PVC cover (replaceable) ensures optimum visibility.

The suitcase counter: storage space
As part of our commitment to quality and to meet the needs of advertisers, this suitcase counter has storage space once it has been assembled. The rear section can be folded down to store your documentation, promotional items or personal belongings.
The suitcase counter: customisation
Like the rest of the Stand Expo product range, this suitcase counter can be customised. So you can communicate effectively about your brand/company/structure. Once again, the Stand Expo team offers you high-quality printing to maintain the overall quality of this suitcase counter.
Technical description of the easy-open suitcase counter :
Wooden frame
Wheels and handles for easy transport
Customised PVC tarpaulin
Storage space
Counter weight: 18kg
Dimensions : Length: 70cm x Height: 90cm x Depth: 50cm
Stand-Expo's advantages for the easy-open suitcase counter :
Free printing of your design
Quick assembly without tools
Assembly instructions included